Book with us directly now to get special price 5% ~ 10% cheaper than other booking website!
FUCHAKU RESORT
HIGH QUALITY ACCOMMODATION RESORT
"Fuchaku Resort" is located on the west coast of Okinawa, approximate 45 minutes from the airport. Resort with great location and great ocean view !
There are only 3 villas built on this 1,600m2 land. There is a reason for this which is we would like to welcome all our customers with warm hospitality and services with plenty of spaces
Fuchaku Resort is designed by top class designer, Moriyama Ran. This resort is designed with modern resort style, using many glass which allow the blue color of the oceans and sunlight to lighten the resort. A luxurious resort for all our customers
Beside ocean view location and glass designed, you can also enjoy our endless open sea view pool.
Below the pool are rivers and valleys equipped with all Okinawa extraordinary scenery. Surrounded by nature with fishes and sounds of birds, this place is truly 100% oxygen bar.
Imagine that you are relaxing under the sunset, on endless ocean view pool and in the forest surrounded by nature.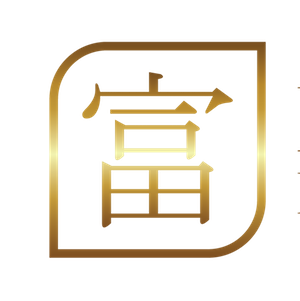 LUXURY RESORT
Fuchaku Resort offers beautiful view of mountains and sea showered with luxury atmosphere
Features
Original Room
A quiet guest room without any disturbance. There are ocean view room, golf course view room, special Okinawa style room. The view from the private pool is the best location where you can enjoy Okinawa finest cobalt blue color.
Advanced Astronomic Telescope
With it, you can watch the moon and stars closer. Enjoy the happy time in traveling space with your family.
Great Traveling Experience in Okinawa
Equipped with rich experience in Okinawa sightseeing, we can provide best service in car charter and arrange all kinds of experiences.
Top class bathroom and kitchen facilities
We provide the world top class bathroom facilities with a design that integrates with the architectural space
SURROUNDING AREAS
Fuchaku Resort is located in convenient location, approximately 1 minute by car to Onnason downtown. A quiet yet convenient location.
Shopping & Restaurant
Restaurant:1 minute by car(琉球の牛、風月亭)
Convenient store:1 minute by car
Cafe:1 minute by car(皿の上の自然)
Tourist Spots
Blue Cave:5 minutes by car
Cape Manza:10 minutes by car
Onnason Beach:1 minute by car
SERVICES
Providing space for private space
The operation of the Fuchaku Resort is not by selling a lot of rooms. Instead we rent the entire villa. You can enjoy your private room space, private living room and even private pool space
Providing high quality activities
We have prepared lots of interesting Okinawa original activity.
We will help you create memories of your travel in Okinawa by providing interesting tours with free hotel shuttle
For example: Private Car Hire with Driver, Private Dinner & Okinawa Musical Performance; Luxury Yacht Chartered; Multilingual Diving
Pool party; wedding planning etc
Providing meeting and event spaces
Our resort can also be used for various purposes in various business and event scenes.
Providing private car hire with driver
We will assist you with your original Okinawa trip with our exclusive private transfer plan.